How does Claims Tracker work?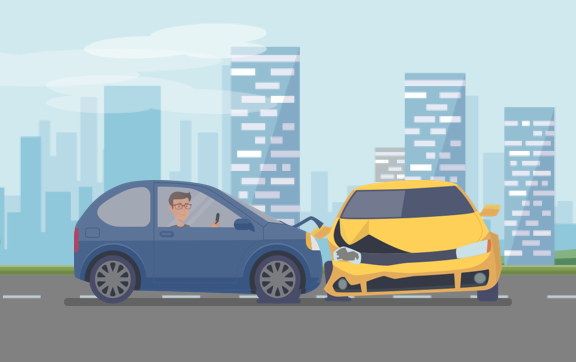 You can easily file your claim by phone or online
We will send you a personalized link with the status of your claim 24/7.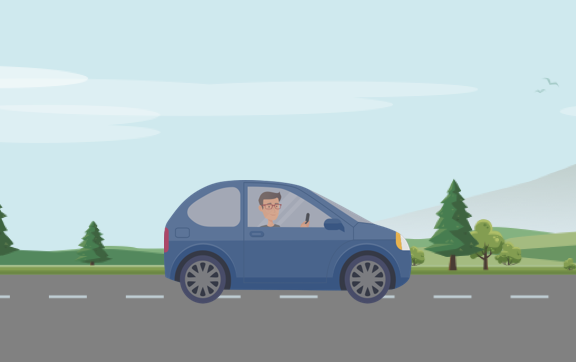 That's all. We wish you a pleasant and trouble-free trip!
Just leave the car and track the repair
4 easy steps
Notification: You inform us about the event and start the process.


Processing: We perform an inspection, review the necessary documents and check the insurance coverage.


Repair: Your car has been repaired and the claim has been settled.


Assessment: Your feedback is important to us.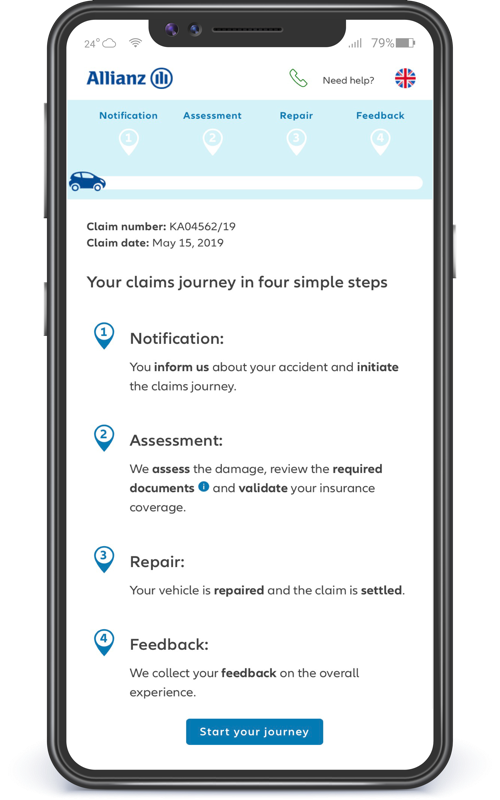 Easily file your claim online or by phone on
0700 13 014

.
The application can be used by anyone who has registered an MOD claim in Allianz Bulgaria. After registration, you receive an SMS or email with a link to the application.
The application is accessed via a link received by an SMS or email, after registration of an MOD claim.
The application will not take up space on your phone. No installation is required, as it is only accessible online via a personalized link.
The application can be accessed through your browser from any device connected to the Internet.
You will receive an SMS or email if additional documents are needed.